Why vote for Jennifer Owen to represent the 2nd District?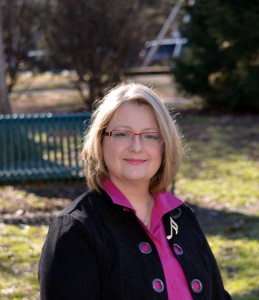 The Knox County School system has the potential to be an education leader. To do this, we need representatives who are willing to ensure the district functions as a fully transparent and honest organization. As our Board transitions into this next phase, we need representatives who are well-versed in the issues facing public schools. The Second District has an opportunity to elect a representative who understands the policies mandated at the federal, state, and local level – and how those policies really impact our students and our schools.
Jennifer was an educator in Tennessee public schools for 23 years and spent 18 of those years in Knox County Schools. For the last 8 years, she also served as an elementary Building Level Technology Coach and expanded her tech knowledge by pursuing certifications in computer repair, networking, and security.
To advocate for students, Jennifer has attended numerous meetings of the Knox County Board of Education as well as meetings of our Legislature and their Education Committees in Nashville. She has even spent several Spring Breaks visiting with our Legislators to advocate for Knox County students, fully funded programs, and improving the availability of technology support in our schools.
Jennifer has worked to ensure that others in our district are fully informed when our policy makers are considering changes that are significant to our schools. As a Board member, Jennifer will not only continue informing the public of the needs of our students and policies that may impact them, but she will work to ensure that the Board is meeting its fiduciary responsibility with transparency in all areas.
Jennifer feels strongly that our current Board has spent too much time trying to find laws to circumvent, and not enough time working to understand the needs of our students or working to meet the needs of our students. Our kids don't have time for new representatives to get up to speed on what has been happening. They need someone who can represent them immediately. They need someone who has been attending Board meetings regularly, has a deep pedagogical understanding, and who is not afraid to stand up for kids – especially when policies go against basic good sense.
Knox County kids don't need another politician or PR person. Our kids need Jennifer Owen.
Please vote for Jennifer to be your 2nd District representative.
Early voting is February 10-23. Election day is March 1st.
Please use the links below to join our team!